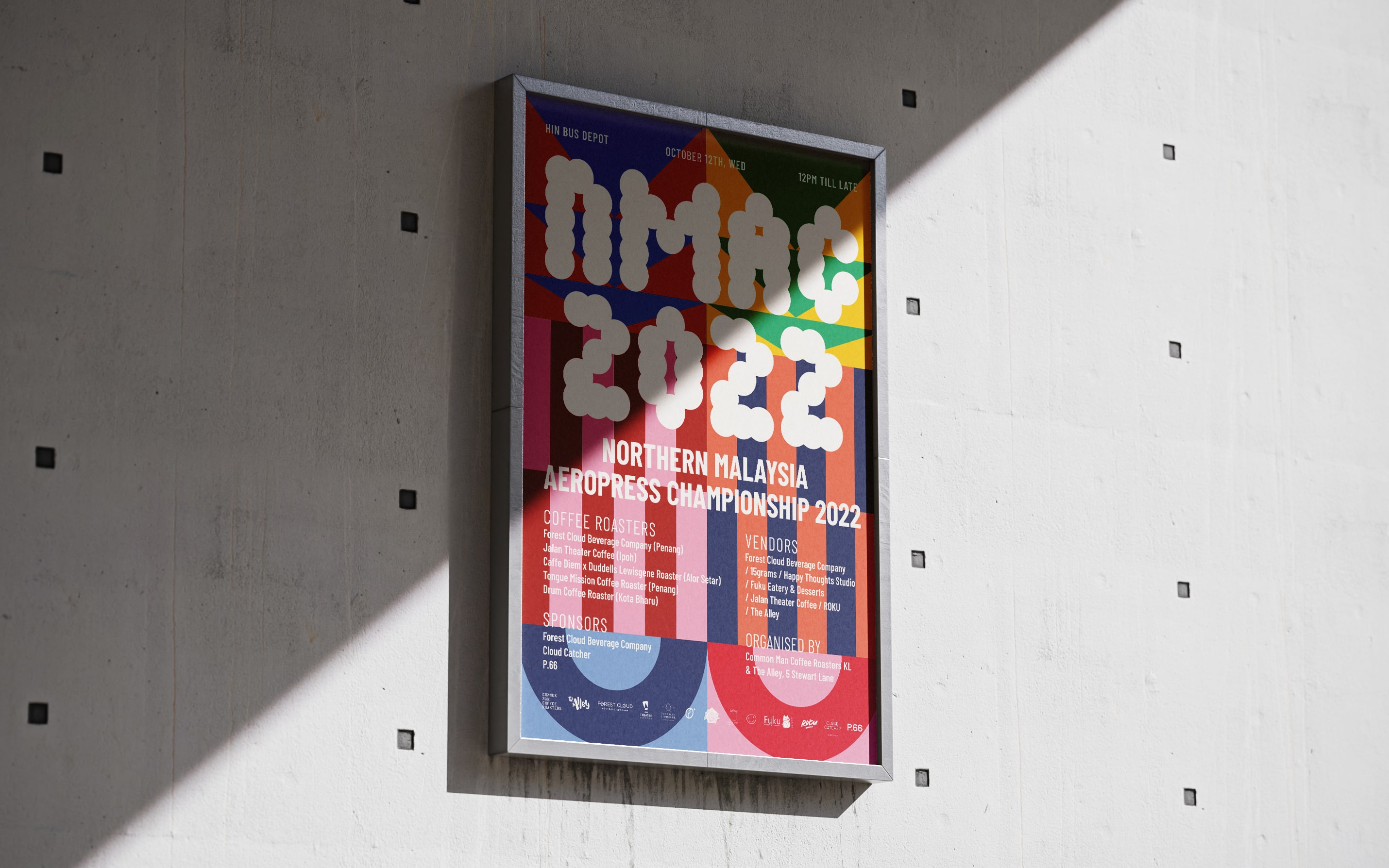 NMAC 2022


Year : 2022
Discipline : Branding
Project Type : Event Identity
Scope : Identity Construction, Identity Projection


One of the most iconic coffee equipments globally, Aeropress is a handy, two-tubed device that is not only favoured by fervent home-brewers, but also a tool regularly used in coffee championships worldwide. Last November, we leapt at the opportunity to design a quick-fire visual identity for the Northern Region Malaysian Aeropress Championship when approached by the organiser.

Inspired by the no-fuss Aeropress brewing method, we utilised simple shapes to portray the dynamic elements where pressure is applied to push coffee particles through the brewing chamber. To present the vivid flavours in the cuppa, we extracted colours from the flags of all the Northern states to define the key colour palette of the visual identity.

Ultimately, the vibrancy of the visual identity can be felt across all touchpoints of the event which include an event animation, lanyard, goodie bag and a set of main event posters.

---